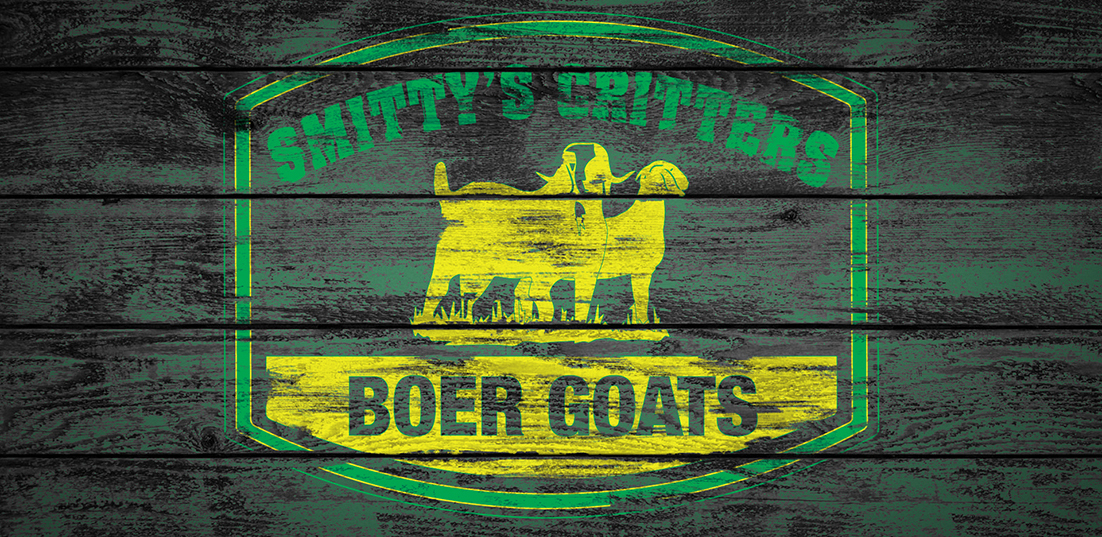 Welcome to Smitty's Critters Boer Goats
About US
Smitty's Critters specializes in top quality Blacks, Reds, Spotted, Dappled, Painted and of course Traditional boer goats for sale, for breeding stock and show.
We are located on 60 acres of rolling hills just a few miles west of Murphysboro in southwestern Illinois.
Breeding Goals
Our goal at Smitty's Critters is to develop a select line of structurally correct, robust and colorful goats. We are, and will remain, very selective in our breeding matches. Our focus will always be quality and consistency.
Herd Composition
At present, our herd consists of 30 breeding does, three Herd Sires, Coppertox's Copper Legend, Lucky's Red Effect and Callin Blackjack. We will and select Does to our herd that advance our breeding goals and genetic line.
Auction, Sale and Show Plans
As we build our herd and develop our genetics, we will participate in selected auctions and sales both here in Illinois and in neighboring states. We will list auction and shows we will attend under goats for sale & events.